Nitro-Green's Pest Control Service is specifically designed to protect your home from:
• Spiders
• Ants
• Flies
• Grasshoppers
• Leaf Footed Bugs
• Box Elder bugs
• Wasps
• Hornets
• Bed Bugs
• Fleas
• Roaches
• Millipedes
• Mites
• Springtails
• Mice/Rats/and Voles
Got bed bugs?
Bed bug treatments are different than a normal pest control treatment for spiders and other creeping & crawling insects. Pesticides alone will not eliminate a bed bug problem.
download guide
Expert Pest Control for rodents, spiders, ants, and flying pests in your home or business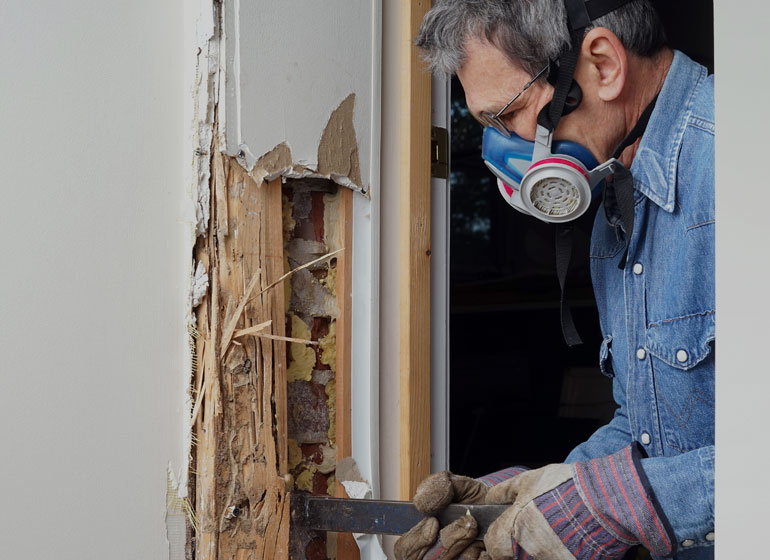 Every landscape is full of insects. Most are beneficial and safe to have around, while some may be dangerous to people and plants. If you have uninvited pests in your home or business, please feel free to contact us with no obligation.
Nitro-Green Pest Control has been working in and around homes and businesses in Helena for over 25 years, protecting the health of people and their property. Whether you have ants in the pantry, spiders in the basement, or flies sharing your space – we have a solution for you. Many Pest control companies insist that contracted monthly visits are the only solution. At Nitro-Green, we understand that pests don't care about contracts, and we don't believe it's necessary to go into your home twelve times per year in our cold climate.
What we offer is a low cost, no-contract program of five visits per year that is guaranteed to keep things from bugging you. Our technicians utilize large commercial equipment to place an insecticide barrier around the exterior foundations, doorways, windows, and openings of your home to ensure that bugs stay out. If you already have a problem inside your home, we will gladly treat the interior space also.
In some cases, our customers find that fewer applications are sufficient for their needs, and we accommodate these requests without hassle. It's important to remember that we do not offer the same guarantee that the five application program customers receive because the products, which all companies apply, are designed to break down and not accumulate in the environment. More frequent exterior treatments will provide better results and keep bugs from becoming a problem inside.
Every dwelling and situation is different, and our certified experts are trained to figure out what is causing the invasion and how both of us can work to prevent it.